The Alpha Gate is the first known galaxy gate and is considered the easiest. (even though some people say Lambda is easier). This gate contains almost all of the regular aliens (Although Lordakium is the exception: They are missing) found on the maps. Cargo drop, rewards, strength and HP of aliens is normal.
This gate needs 34 parts in order to be complete, which is approximately 80,000 to 150,000 Uridium , depending on how lucky you are, sometimes you may spend more on it.
In total sunt 10 runde, fiecare runda avand 4 valuri.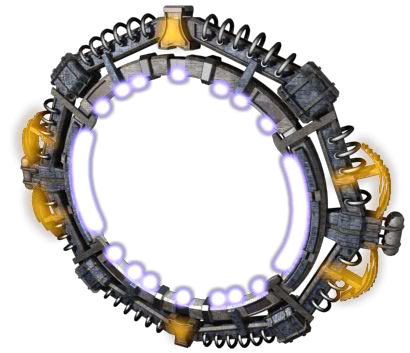 De la prima runda la ultima:
40 streuner
40 lordakia
40 mordon
80 saimoniti
20 devolarium
80 kristallini
20 sibeloni
80 sibeloniti
16 kristalloni
30 protegiti
Poarta Alpha
monstrii au puterea obisnuita;
Ceea ce primesti doar in urma monstrilor din portaluri:
Poarta Alpha
PE 2,467,200
onoare 12,336
credite 12,489,600
uridium 6,488
Ce primesti in momentul in care l-ai incheiat?
Poarta Alpha
20,000 munitie x4
20,000 uridium
4,000,000 PE
100,000 onoare
1 Inel de Aur